UPDATES:
June 1st, 2012:
Mark King & friends Live in Soho now available at LEVEL42.COM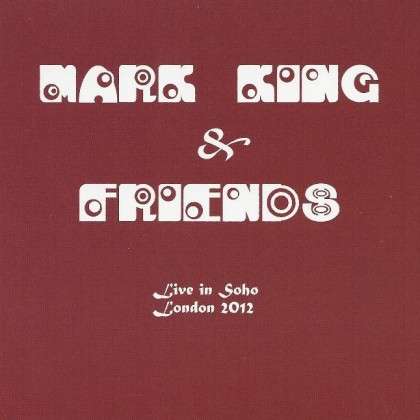 The Essential - Clocks Go Forward - Outstanding - There Is A Dog - Throwing Sevens - Headhunt - Bossa Nostra - The ATs - Just Like That
---
October 20th, 2011: A very happy birthday to Mr. Mark King! :-)
May 30th, 2011: Too good not to repost! Mark in his studio playing Qadaffi Duck! Visit PRAGUEPROMS.CZ
I really really like Mark's shirt and here's why :-)
April 6th, 2011: An edit of 'A Scarcity Of Miracles' by Jakszyk, Fripp & Collins can be seen on the front page at DGMLive at DGMLive. Directed by Jon Wilkins at Scadge Productions. The full length high quality version of this video can be found on the DVD-A edition of the album, 'A Scarcity Of Miracles'.

Available for pre-order in CD, DVD-A, and 200-gram vinyl from
Inner Knot and Burning Shed
Robert Fripp - Guitars, Soundscapes
Mel Collins - Alto & Soprano Saxophones, Flute
Jakko M Jakszyk - Guitars, Vocals, Gu Zheng, Keyboards
Tony Levin - Bass & Chapman Stick
Gavin Harrison - Drums & Percussion
---
March 15th, 2011: "Qadaffi Duck" as played by Mark, Gary, Pete & Sean at the Bass Show. Greatest new instrumental I've heard in a LONG time! Enjoy!
February 2nd, 2011: Clair Harris at Oyster House Media Ltd sent me an email about the London Bass Guitar Show featuring Mark King and Pete Ray Biggin! The show is on March 12th & 13th, and also features Stu Hamm, Gary Willis, Laurence Cottle and others!
January 23rd, 2011: I came across this video on YouTube a while ago. It is the encore of Mark King's performance at the Expohal in Hilversum '85, courtesy of Riesjard29. The complete audio has been around for a while, so finding out that video existed was quite exciting. Read about the show here.
January 4th, 2011: Sadly Mick Karn passed away today. Last September Jakko Jakszyk made Kingdom Of Dust available as an MP3s download. Proceeds go to the Mick Karn Appeal. Please visit burningshed.com.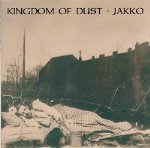 Gerry Rafferty has left us as well. Pete Postlethwaite, Teena Marie. Enough! :-(
January 3rd, 2011: Happy New Year to all! Here's to a brand new year and hopefully a brand new tour including a return to the U.S.!
November 19th, 2010: News from Pat Flanagan! http://www.PeteRayBiggin.com/ is open!
"Pete Ray Biggin's new official website is now open! It features a news blog that will be frequently updated with Pete's news, as well as sections for Pete's bio and credits info, up-to-date gigs information, photos videos and audios, and a full discussion forum featuring a section specifically for drummers to discuss techniques, tools and the trade. Pete is personally involved with his site and we can promise plenty of new stuff coming very soon!"

October 9th, 2010: Here are 129 pictures of the Aberdeen show courtesy of Steve Perks. Click the pic below to go to the gallery!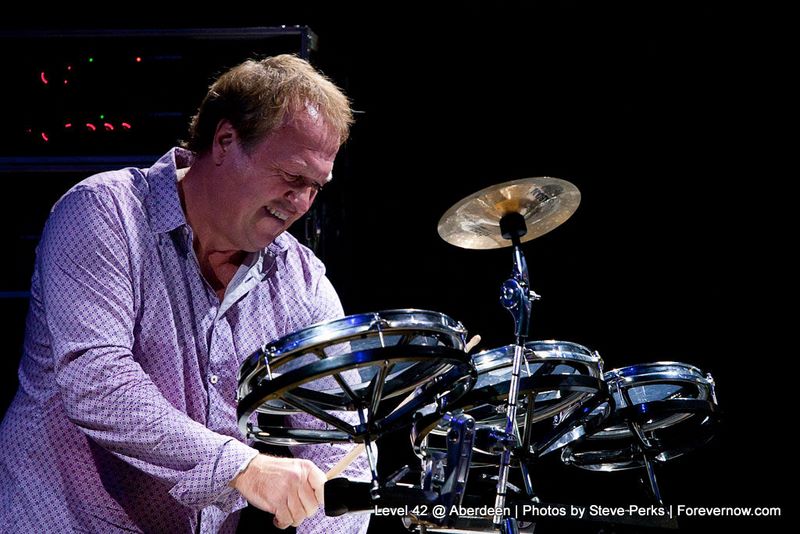 October 5th, 2010: The UK Tour is underway! So far shows in Manchester and Aberdeen. Steve Perks emailed me that he took official pictures during the entire Aberdeen show! Check this space in the next few days! Also, check out YouTube for the awesome live version of "43" with the drum battle :-)
September 23rd, 2010: Steve Perks of Camera Stage Left Photography emailed me and said he got his Photo Pass for Level 42's Aberdeen show on October 4th! Pictures will be posted right here on Forevernow.com. To all of you that will be at the show, have a GREAT time. As Fish once said, "It's going to be a cracker!"
Visit Steve's website at CAMERASTAGELEFT.COM to see some of his work!
September 15th, 2010: Jakko Jakszyk sent out a sad message regarding Mick Karn. Please read, visit the site, listen, and contribute if you can. I ordered the download myself just now. It is a great set of songs. I cherish my now out-of-print copy that Jakko signed at Shepherd's Bush on Jan 30th 1999.
Hi Digesters & forum dwellers,
I hope you all realise that I would normally have great misgivings about utilising this, or any other forum, as a vehicle to promote any product I may have available. However I sure you'll agree that is a very different proposition.
I have been very fortunate to have played with a number of gifted players in my career. Bass players in particular! One such player is Mick Karn, formerly of the band Japan. I have worked with Mick on a number of albums for various artistes, including his own solo records, my own solo records and a project with him, Steve Jansen and Richard Barbieri, also from Japan.
Earlier this year I learned to my great sadness that Mick has stage 4 cancer in his stomach, lungs and brain. A fund to support him and wife and young son has been set up to help them all through this immensely difficult time. The aforementioned project with Mick, Steve, Richard and myself (entitled 'Kingdom Of Dust') is now out of print. So we have made the album available as a download at this link http://www.burningshed.com/store/mickkarn/collection/364/
Richard Barbieri and myself have collaborated on a new track, which we've just finished, which comes as a bonus. All profits go direct to Mick's fund.
Mick is both good humoured, positive and philosophical about his situation. His courage and spirit are an inspiration. Indeed we spoke today about finishing work on a new album he's making.
Pardon this intrusion and thank you for your time.
Much love
Jakko M Jakszyk
Mick Karn
www.burningshed.com Run by artists for artists, Burning Shed is an online label and music store specialising in Singer-Songwriter, Progressive, Ambient/Electronica and Post-Rock music.
September 11th, 2010: It has been 9 years since that Tuesday morning, September 11th, 2001, when 2978 people died in Manhattan.
Around 6AM PST, Laurel and I woke up to the news that a plane had hit the North Tower of the World Trade Center. When the 2nd plane hit the South Tower, it was clear that this was no accident. Our thoughts immediately went to Lolita who worked at WTC and had been through the '93 bombing. Eventually we were able to get through to Winston and we were on the phone with him when the North Tower fell. After a tense morning we later found out that Winston, Eric and Lolita all had made it out safe. Unfortunately 2978 other people did not. Here is Lolita Jackon on the news telling her story (it might take a minute to load).
August 2nd, 2010:: The US Tour has ended and I'm back at work today. The Los Angeles show was awesome! We took the boys who wore Level 42 tour shirts from '86 & '87. They alternated sitting on my shoulders and having a blast :-) In the VIP area upstairs (which was open to everyone) we met Krys Mach, Al Slavik and Chris O'Brien. My boys Andy and Owen (age 6) got to say good night to Mark who said "Thanks for bringing them." Yeah, it was awesome. To the band and our friends, we love you!
Level 42 at the Crown Theater, Rio Hotel & Casino, Las Vegas 8/1/2010 Photos by Scott Harrison ph 312-259-3686 Scott@HarrisonPhotos.com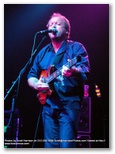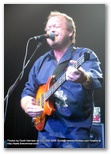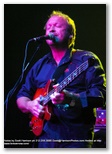 Check out MYVEGASSCENE.COM
July 29th, 2010: It is the day after the already legendary Belly Up gig... we are still in a bit of daze :-) It was great meeting everyone, band & fans alike. Anyway, I'll be doing an update to the Level 42 Shows page soon. Tonight the guys are in Anaheim, tomorrow San Francisco, Saturday Los Angeles and Sunday Vegas. More soon!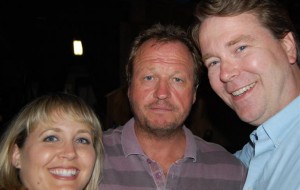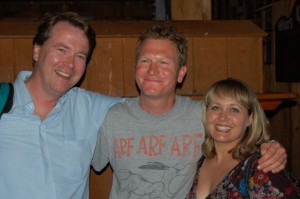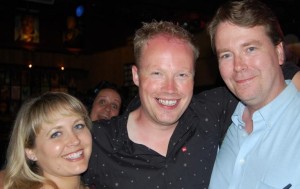 July 24th, 2010: Level 42 plays at Keswick Theater in Glenside,PA tonight! Keep the pics, videos & tweets coming!
July 23rd, 2010: Level 42 plays at Nokia Theatre Times Square in NYC tonight! Last night's gig at the Birchmere was packed and had some surprises! Here's the setlist:
Hot Water
Dream Crazy
World Machine
Kansas City Milkman
Running In The Family
It's Over
Bass Solo
Love Games
Sunshine Of Your Love
Starchild
Almost There
The Sun Goes Down
Something About You
Lessons In Love
Heaven In My Hands
The Chinese Way
July 22nd, 2010: Level 42 plays at Birchmere in Alexandria, VA tonight! Last night's gig at the Ram's Head was "Beyond words" according to BobC! Here is the setlist (courtesy of Greg Jamate and John Morgan Brindley):
Hot Water
Dream Crazy
World Machine
Kansas City Milkman
Running In The Family
It's Over
Bass Solo
Love Games
Starchild
Almost There
The Sun Goes Down
Something About You
Lessons In Love
Mr. Pink
The Chinese Way
Mark dedicated It's Over to Heather Bloomgren!
Congratulations! Let's hear it for the fans! :-)
July 21st, 2010: LEVEL 42 RETURNS TO THE UNITED STATES FOR THE FIRST TIME IN 23 YEARS!!!
OPENING NIGHT OF THE U.S. TOUR TONIGHT AT THE RAMS HEAD ANNAPOLIS, MD!!!
July 13th, 2010: The Sirius interview was very interesting :-) Jason and Winston got on the air with Mark! Maybe we'll have audio; I'll keep you posted. And in other news, who remembers what they were doing 25 years ago today???? Live Aid!
July 12th, 2010: Mark King/Level 42 interview with host Larry Flick on Sirius Radio July 13th! Channel 109 10:05AM EST, 7:05AM PST, 3:05PM UK Time. Listener call-in phone number to be announced during the show. This is a LIVE interview (not taped). If you do not have Sirius, you can sign up online for a free 30-day trial. (Thanks to Jen for the tip!)
July 9th, 2010: The latest Ultimate Setlist Creator results are in!!! Here is the Top 18! The complete results are listed further down this page. Handsome Rugged Man is number 12. Seriously this is a GREAT setlist!
1. Kansas City Milkman (43)
2. Good Man In A Storm (40)
3. Something About You (33)
4. Out Of Sight, Out Of Mind (31)
5. True Believers (29)
6. Children Say (29)
7. Love Games (28)
8. The Pursuit Of Accidents (26)
9. The Machine Stops (26)
10. Starchild (24)
11. Lying Still (24)
12. Return Of The Handsome Rugged Man (24)
13. Almost There (23)
14. Hot Water (21)
15. Lessons In Love (20)
16. To Be With You Again (20)
17. "43" (19)
18. The Sun Goes Down (19)
88 is number 19! Great encore with solos & band introductions!
July 8th, 2010: Bill should have a new round of results soon. Picking a setlist isn't easy, so I just picked these (for me :-))
1. Handsome Rugged Man
2. Almost There
3. True Believers
4. Over There
5. 43
6. Seven Years
7. Good Man In A Storm
8. Sleepwalkers
9. Full bass solo & Dune Tune
10. Love Games
11. The Pursuit Of Accidents
12. People
13. Kansas City Milkman
14. Billy's Gone
15. As Years Go By
16. Something About You
17. Love Meeting Love
18. 88 with solos & band introductions
July 5th, 2010: Hope everyone had a wonderful 4th of July. We're celebrating Laurel's birthday today! Here are the results through 10AM this morning! More later.
July 1st, 2010: Check out the Level 42 Ultimate Setlist Creator. Just for fun, this ultimate setlist generator will tabulate all song entries, and spit out a setlist comprised of the 18 most popular songs.
June 30th, 2010: Level 42 "Living It Up" Box Set U.S. Release Date August 3rd! Visit Amazon & CDUniverse (Thanks to Jason for the links)
June 14th, 2010: I got up at 4:30AM to watch Netherlands - Denmark. Adz put up a pic on Facebook of the Staples Center electronic billboard featuring a certain band that will be playing at Club Nokia on July 31st - yeah, the Twilight Zone music was playing very loudly :-)
June 4th, 2010: I got an email from Julian Fernandez from Universal Catalgue Marketing. The U.K. Release date for the "Living It Up" 4 CD Box set is July 19th, 2010 (The U.S. Date is still up in the air, but let's hope Mark brings a few box sets to the shows :-)
Visit PLANETEARTHPUBLICITY.COM for more information.
June 3rd, 2010: I've been doing some more updating and put together the beginnings of a mobile site :-) A lot of cool stuff has been going on on YouTube, e.g. "Ain't Enough Love". I'll have to go find my old t-shirts now (Thanks Jason :-))
April 8th, 2010: Mark has posted the confirmed list of U.S. dates on Level42.com:
7/21 Annapolis MD Rams Head
7/22 Alexandria VA Birchmere
7/23 NYC Nokia Theatre Times Square
7/24 Glenside PA Keswick Theater
7/25 Pittsburg PA Altar Bar
7/28 Solana Beach CA Belly Up Tavern
7/29 Anaheim CA Grove Of Anaheim
7/30 San Francisco CA Regency Ballroom
7/31 Los Angeles CA Club Nokia
8/1 Las Vegas, NV Rio Crown Theater
April 6th, 2010: Al Slavik posted the WHOLE NoHo Arts Centre gig on YouTube! Check out "Colour Of My Pain" live w/ Al on Stick and Chris O'Brien on drums!
New Level 42 gig! July 30th Regency Ballroom San Francisco! Jason is a happy man :-)
April 2nd, 2010: Wow! I haven't done this since 1987! I got Level 42 tickets!!! We'll see you all Wednesday July 28th at Belly Up in Solana Beach and on Saturday July 31st in L.A. We're bringing the kids to the Nokia!
March 31st, 2010: Another date July 24th at Keswick Theatre, Glenside, PA!
March 30th, 2010: Another date July 21st at Rams Head, Annapolis, MD! Note that the Los Angeles gig has been moved to Saturday July 31st.
March 29th, 2010: July 22nd Birchmere (Alexandria, VA), July 23rd (Nokia Theatre, NY), July 28th (Solana Beach, CA) & July 30th (Los Angeles, CA) - Visit TICKETMASTER for details!
And of course, Al Slavik, April 1st @ 8:30PM performing with Chris O´Brien (drums) at The NoHoArts Center 11136 Magnolia Blvd., North Hollywood, CA 91601.
March 21st, 2010: Well, last weekend sure was something - the unfortunate events that lead to the cancellation of Wally's gig in Paris AND the announcement of L42 gigs in the US in July. In other news, I will be attending a gig by Mr. Al Slavik in North Hollywood on April 1st, no joke!
March 13th, 2010: It looks like Level 42 will be playing a few dates in the U.S.A in July! Visit LEVEL42.COM for details. If this all comes together and the gigs are in driving distance... man, I'm looking forward to getting the old gang of Digesters together!
February 11th, 2010: After a few weeks of tweaking I've put up the new page :-) It's nice to be back and I have to thank Heather & co for rekindling the fire! I added some interesting things to look & listen to, so enjoy and stay tuned for more.
February 10th, 2010: The new Level 42 International Fan Video is up and running on YouTube!
February 8th, 2010: I've been going through the archives and been finding some interesting things to share. I'll scan some things have a FEATURED ITEM soon.
February 4th, 2010: I started editing some html in notepad, and apparently got a bit carried away. I've gotten some emails asking about Forevernow.com and any possible updates, and this is the result so far. It might not be the "Latest News" site anymore, but there is some fun stuff I can share, so stay tuned! :-)
December 16th, 2009: The Christmas Spirit has arrived in the form of a YouTube video! If you haven't seen it yet, click and enjoy! This made me SMILE so big! A whole bunch of old memories came flooding back, and it made me happy to see this. I even updated this main page a bit for the first time in a while! Merry Christmas to Heather and to Mark, and to all our friends all over the world.
All the best - Carl